2023 8th International Conference on
Biomedical Signal and Image Processing
July 21-23, 2023
Chengdu, China
Submission Deadline:

Before Feb. 20, 2023

Notification of Acceptance: On Mar. 10, 2023
Registration Deadline: Before Mar. 30, 2023
Conference Date: July 21-23, 2023
Authors can attend the conference with paper publication or without publication. For paper publication, full paper should be submitted. For presentation only, abstract should be submitted.
icbip@cbees.net

+852-3500-0799 (English)

+86-28-86528465 (Chinese)

Ms.Syndra Li

Monday-Friday, 9:30-18:00
Supported By
2022 7th International Conference on Biomedical Signal and Image Processing (ICBIP 2022) has been held successfully online during August 19-21, 2022.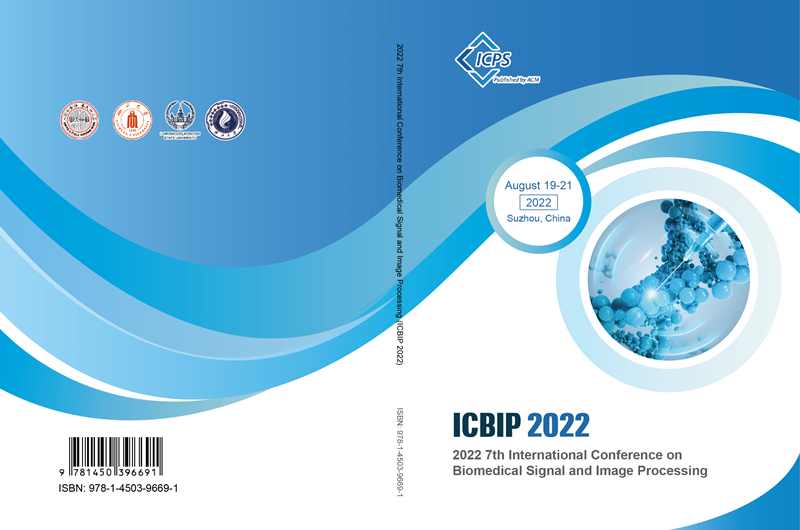 Publication: International Conference Proceedings by ACM (ISBN: 978-1-4503-9669-1), indexed by Ei Comendex and Scopus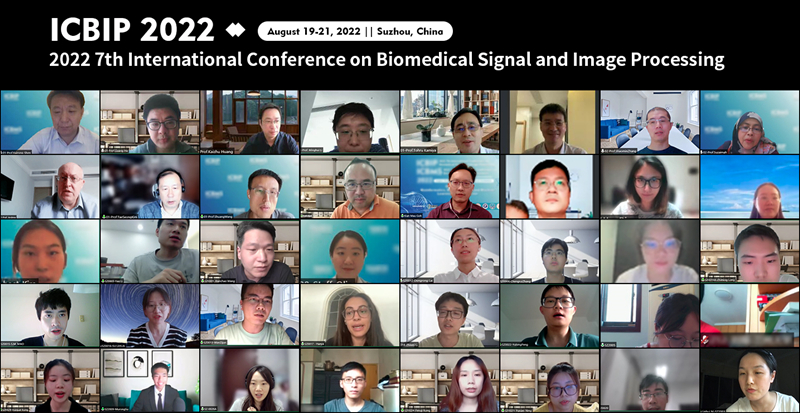 Screenshot of some Participants
Best Presentation
Session 1
SZ0016
ADHD Classification With Low-Frequency Fluctuation Feature Map Based on 3D CBAM
Su Lihua and Kamata Sei-ichiro
Waseda University, Japan
Session 2
SZ0029-A
Drug Repurposing for Diabetic Retinopathy based on Multi-dimension Networks
Huiqian Kong, Yun Shao, Ke Zhao, Shunming Liu, Yijun Hu, Guang Hu, Lei Zhang, Mingguang He, Xueli Zhang and Honghua Yu
Guangdong Provincial People's Hospital, China
Session 3
SZ0013
The Primary Motor Cortex Represents Unilateral and Bilateral Movements of Elbows and Wrists – A Pilot Study
Zijun Wan, Dongrong Lai, Feixiao Ren, Weidong Chen and Kedi Xu
Zhejiang University, China
Copyright (c) 2023 www.icbip.org. All rights reserved. ICBIP 2023.